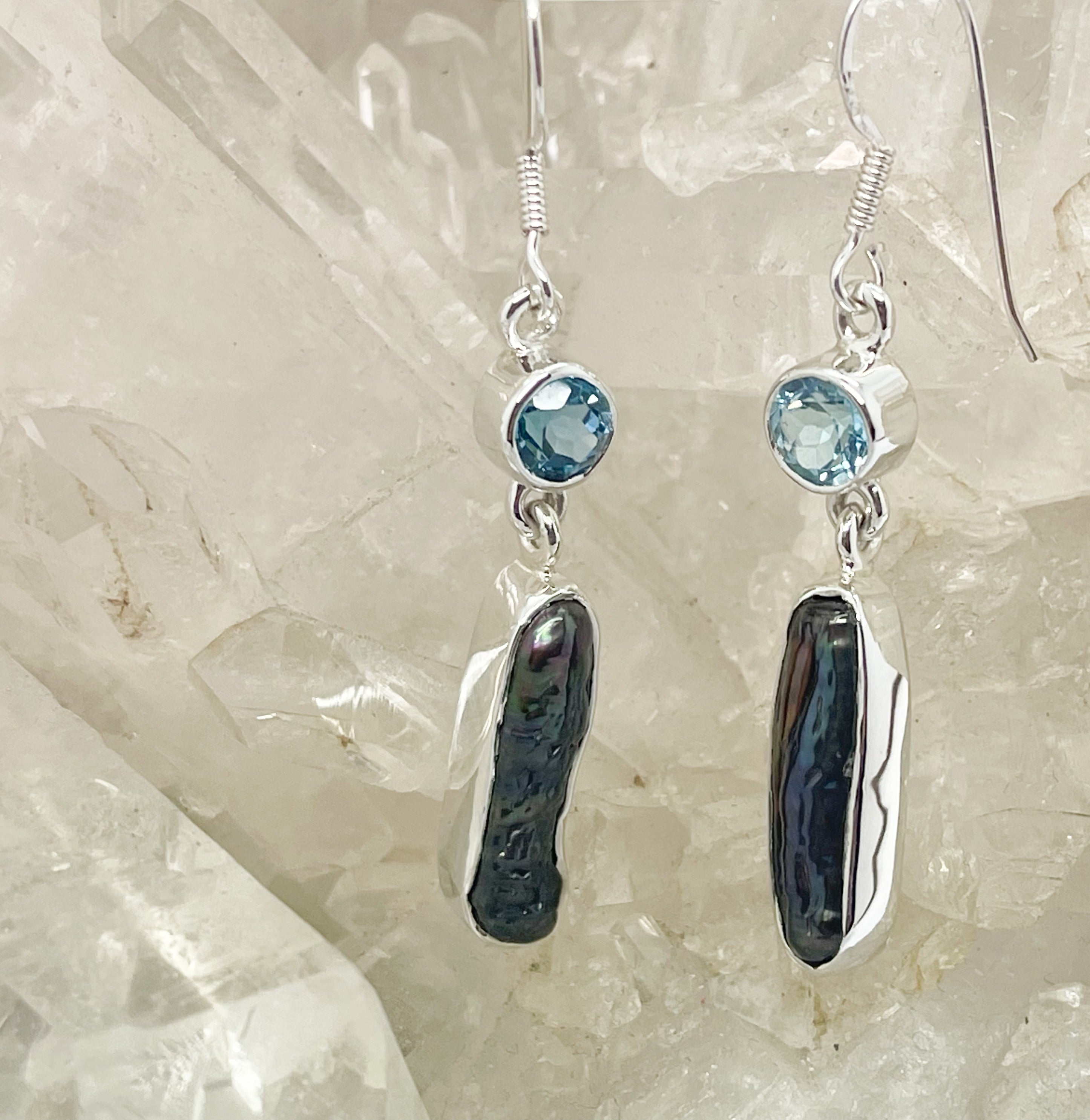 Black Pearl With Blue Topaz Sterling Silver Earrings $125
Pearl signifies faith, charity, and innocence. It enhances personal integrity and has been used to inhibit boisterous behavior. Pearl can also provide a reflection of the self so that one may see the manner in which one appears to others. It is highly recommended for those with temper issues.
Blue Topaz is a very soothing and calming stone. It can distance you from stress and problems by raising your vibratory rate and allowing you to rise above them. Blue Topaz can be useful for problem solving or sorting out muddled feeling and ideas. It can inspire and uplift and promote truth, honesty, openness and forgiveness. It can help you to discover your own inner riches and help you to find and attain your goals.
---
Black Pearl With Blue Topaz Sterling Silver Earrings $125