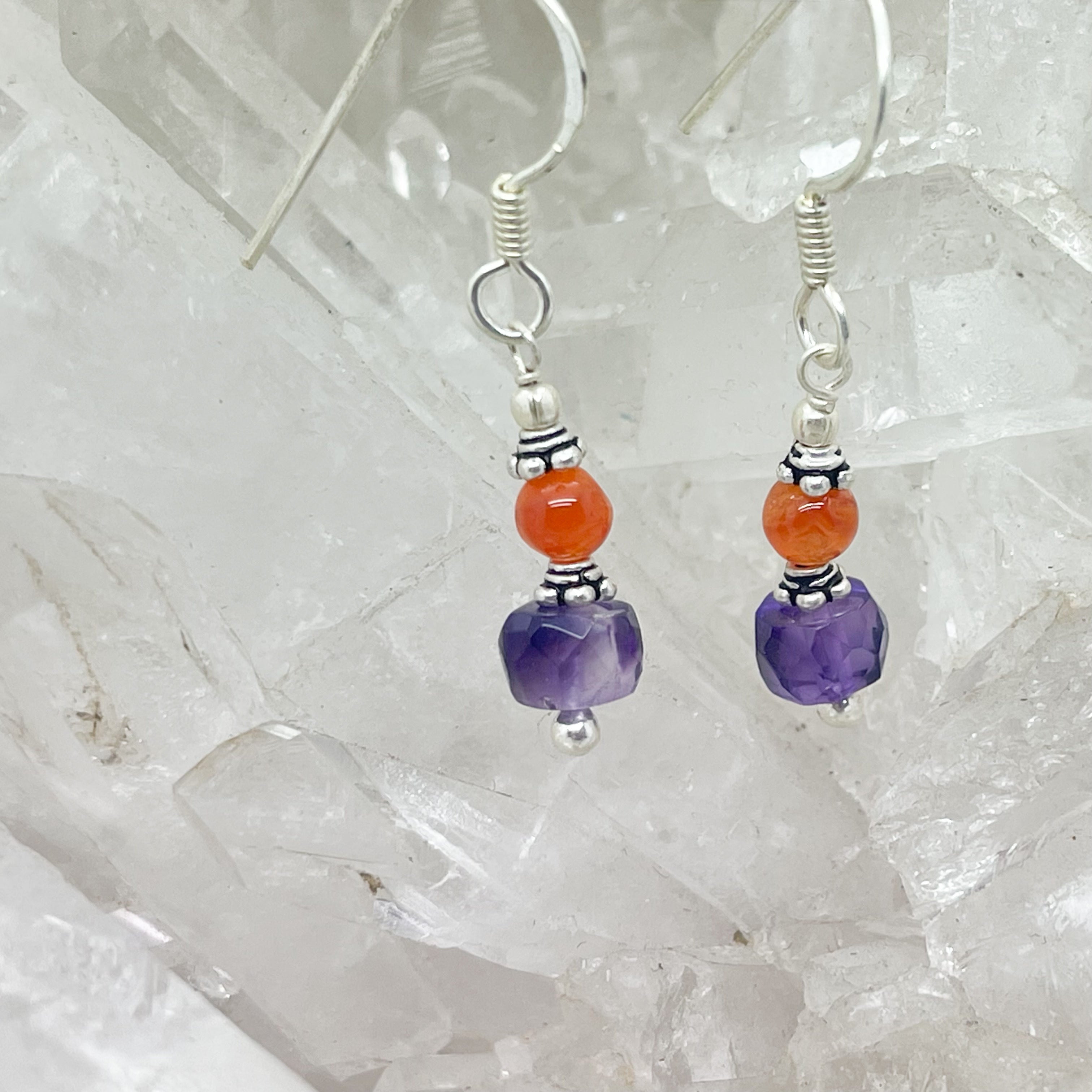 Faceted Amethyst With Carnelian Sterling Silver Earrings $40
Amethyst is the stone for spirituality and contentment. It can give the owner inner peace and tranquility. It bestows stability, strength, and invigoration. It is an excellent stone for one who is attempting to find freedom from addictive personalities (from oneself or another).
Carnelian promotes peace and harmony. It also dispels depression, doubt and negative thoughts. Because it balances anger, jealousy, and hate, it provides motivation and gives energy to turn ideas into form. It can be used to gain direction, for job hunting and to stimulate an appetite for success and ambition.
---
Faceted Amethyst With Carnelian Sterling Silver Earrings $40