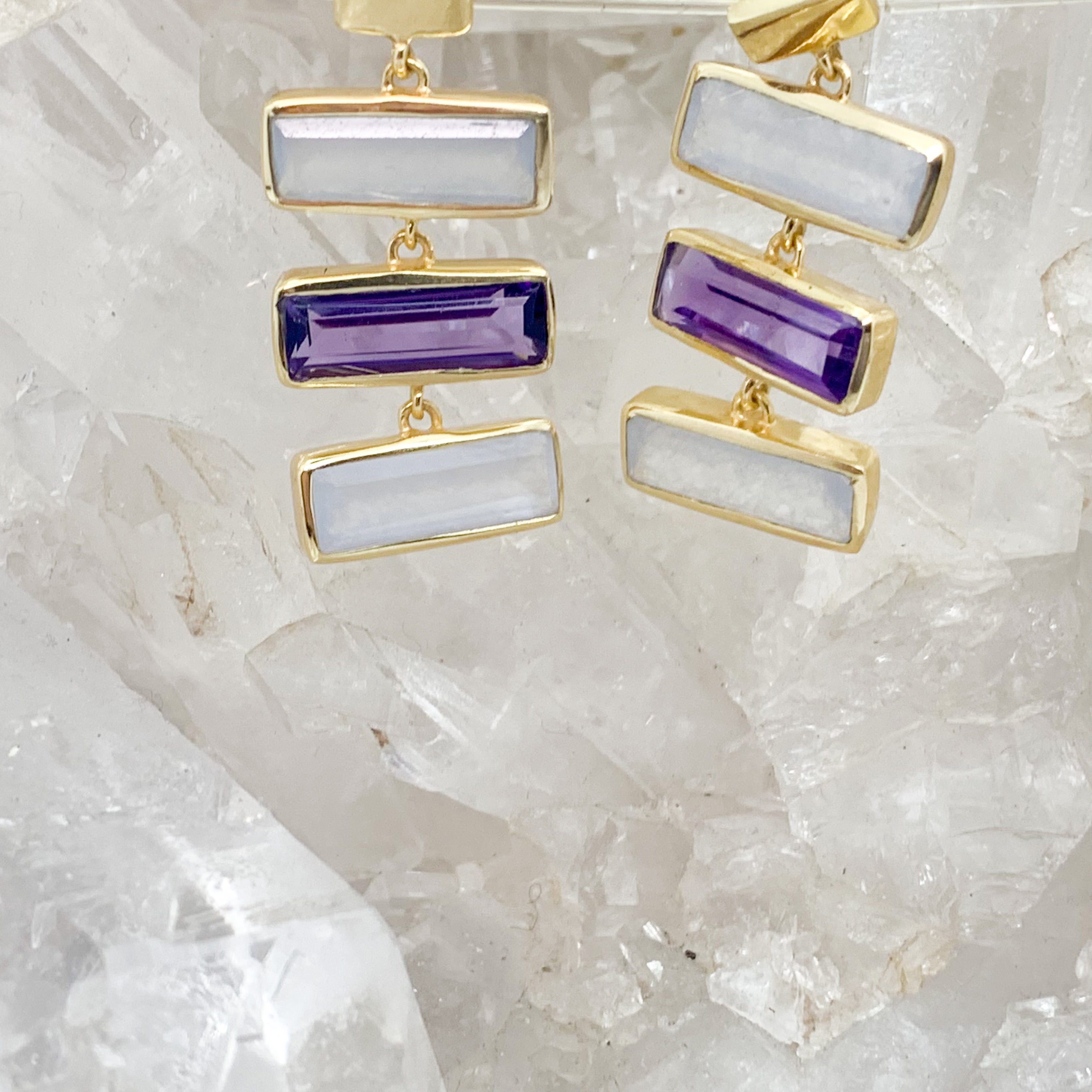 Gold Plated Sterling Silve Amethyst, Moonstone Stud Earrings $150
Amethyst is the stone for spirituality and contentment. It can give the owner inner peace and tranquility. It bestows stability, strength, and invigoration. It has been used to encourage and support sobriety. It is an excellent stone for one who is attempting to find freedom from addictive personalities (from oneself or another).
The energy of Moonstone is balancing, introspective, reflective, and lunar. It is capable of helping one with the changing structures of one's life on the physical, emotional, mental, and spirituals levels. Moonstone is also a talisman of GOOD FORTUNE. 
---
Gold Plated Sterling Silve Amethyst, Moonstone Stud Earrings $150