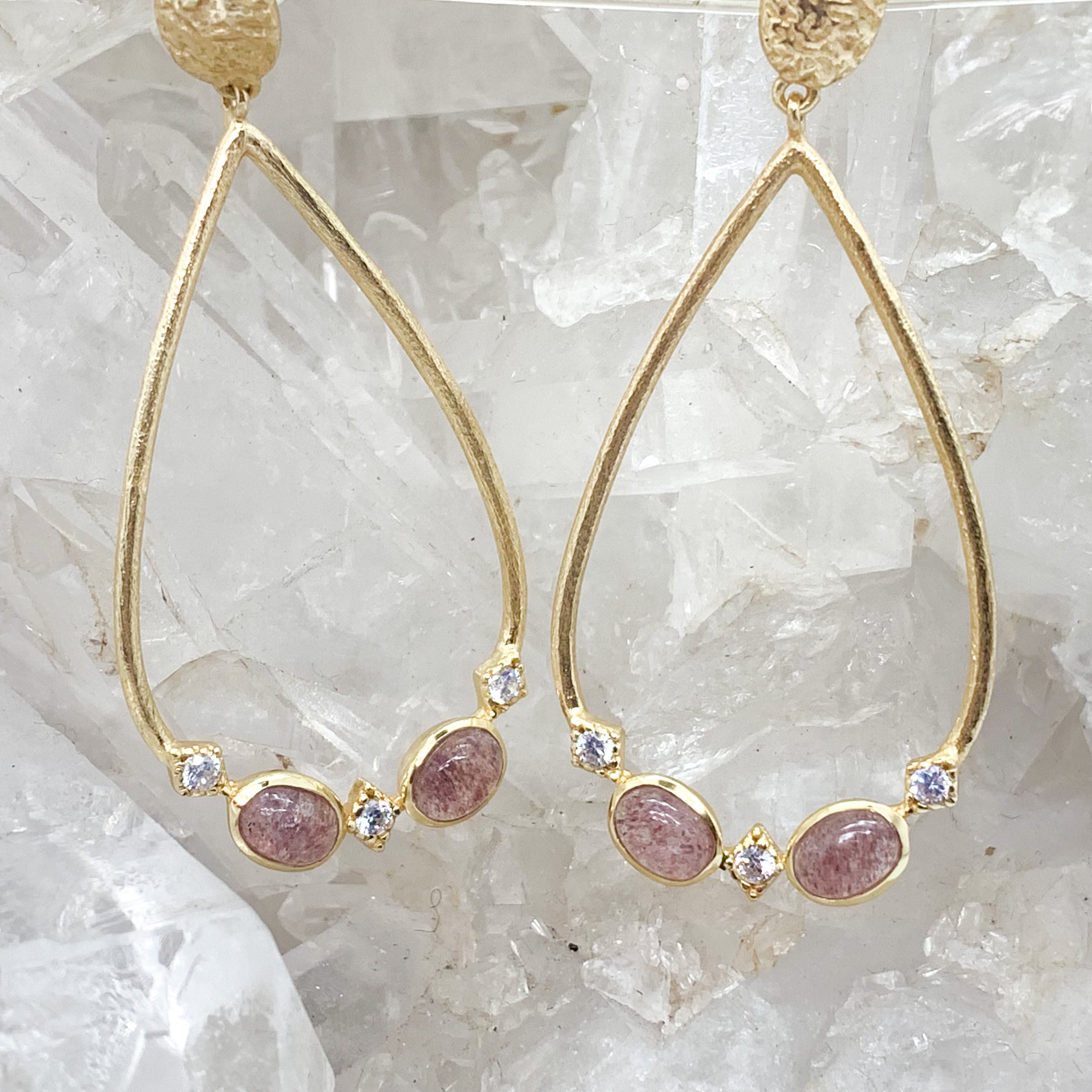 Gold Plated Sterling Silver Pink Tourmaline Stud Earrings With Clear Quartz $130
Pink Tourmaline is an excellent stone for love, emotional healing and is a balancer and clearer for the heart space. It is also good for children, especially when hyperactive or have difficulty sleeping. Assists with angina and irregular heartbeat. It is useful in balancing brain biochemistry.
Clear Quartz is excellent for unblocking energy. Thus it aids concentration and helps the memory. It is a stone that aligns the chakras and can help the immune system heal the body. Traditionally Clear Quartz was said to harmonize and align human energies with the universe, clearing all negativity from your field.
---
Gold Plated Sterling Silver Pink Tourmaline Stud Earrings With Clear Quartz $130