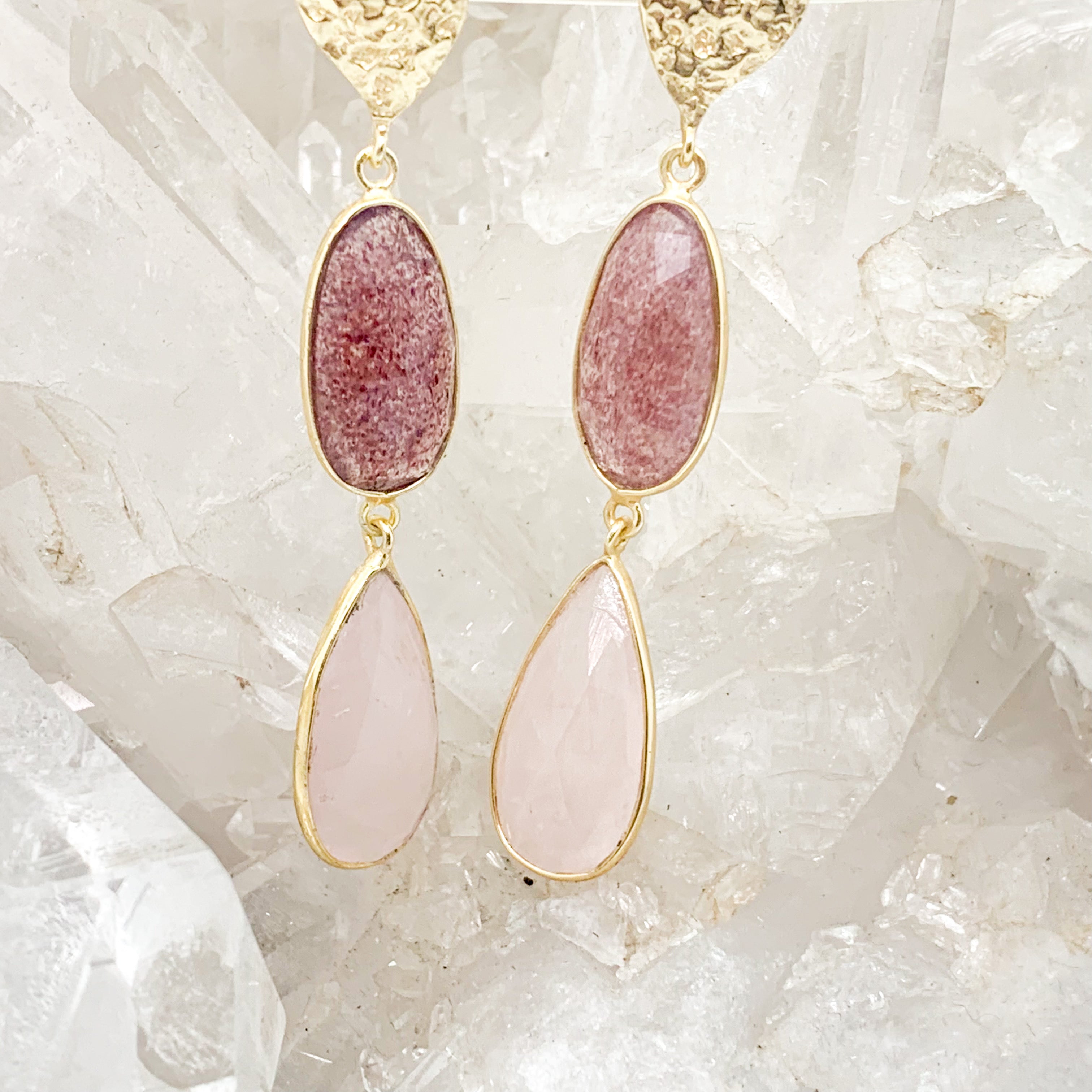 Gold Plated Sterling Silver Pink Tourmaline Stud Earrings With Rose Quartz $120
Pink Tourmaline is an excellent stone for love, and emotional healing and is a balancer and clearer for the heart space. It is also good for children, especially when hyperactive or have difficulty sleeping. Assists with angina and irregular heartbeat. It is useful in balancing brain biochemistry.
Rose Quartz is the stone of love. It emits a calming, cooling energy that relates to beauty, peacefulness, forgiveness, self-love and emotional balance. It can be used for the emotional healing of loss, hurt and fear. over time it eases childhood traumas and low self-esteem. It has also been used to attract love.
---
Gold Plated Sterling Silver Pink Tourmaline Stud Earrings With Rose Quartz $120