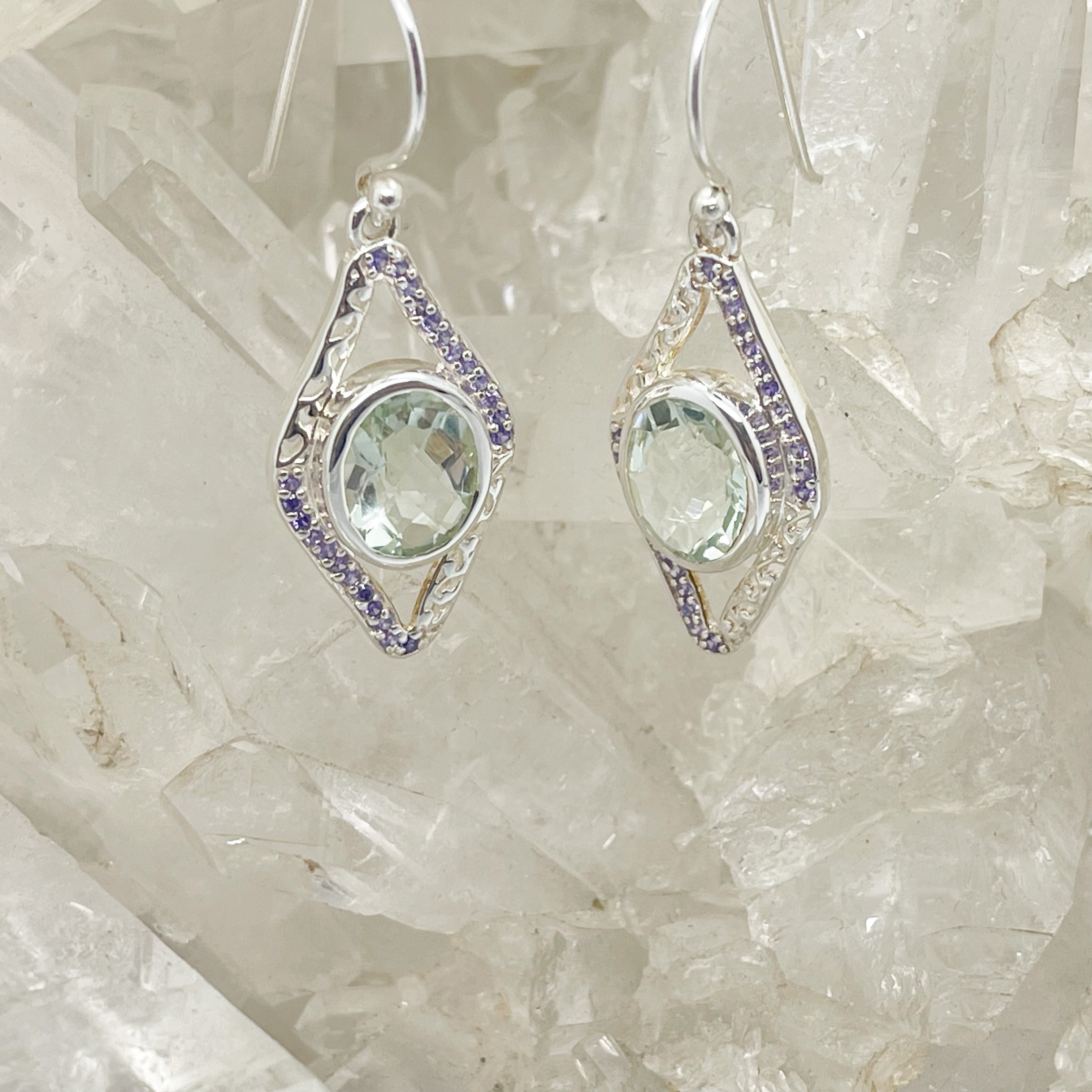 Green Amethyst Sterling Silver Earrings With Amethyst $120
Prasiolite, also known as Green Amethyst, is a very spiritual stone. Prasiolite assists in bringing spiritual ideals into expression in every day life. It clears negativity and protects the wearer bringing good luck and fortune. Green Amethyst also enhances compassion and heals heart based emotions.
Amethyst is the stone for spirituality and contentment. It can give the owner inner peace and tranquility. It bestows stability, strength, and invigoration. It is an excellent stone for one who is attempting to find freedom from addictive personalities (from oneself or another).
---
Green Amethyst Sterling Silver Earrings With Amethyst $120