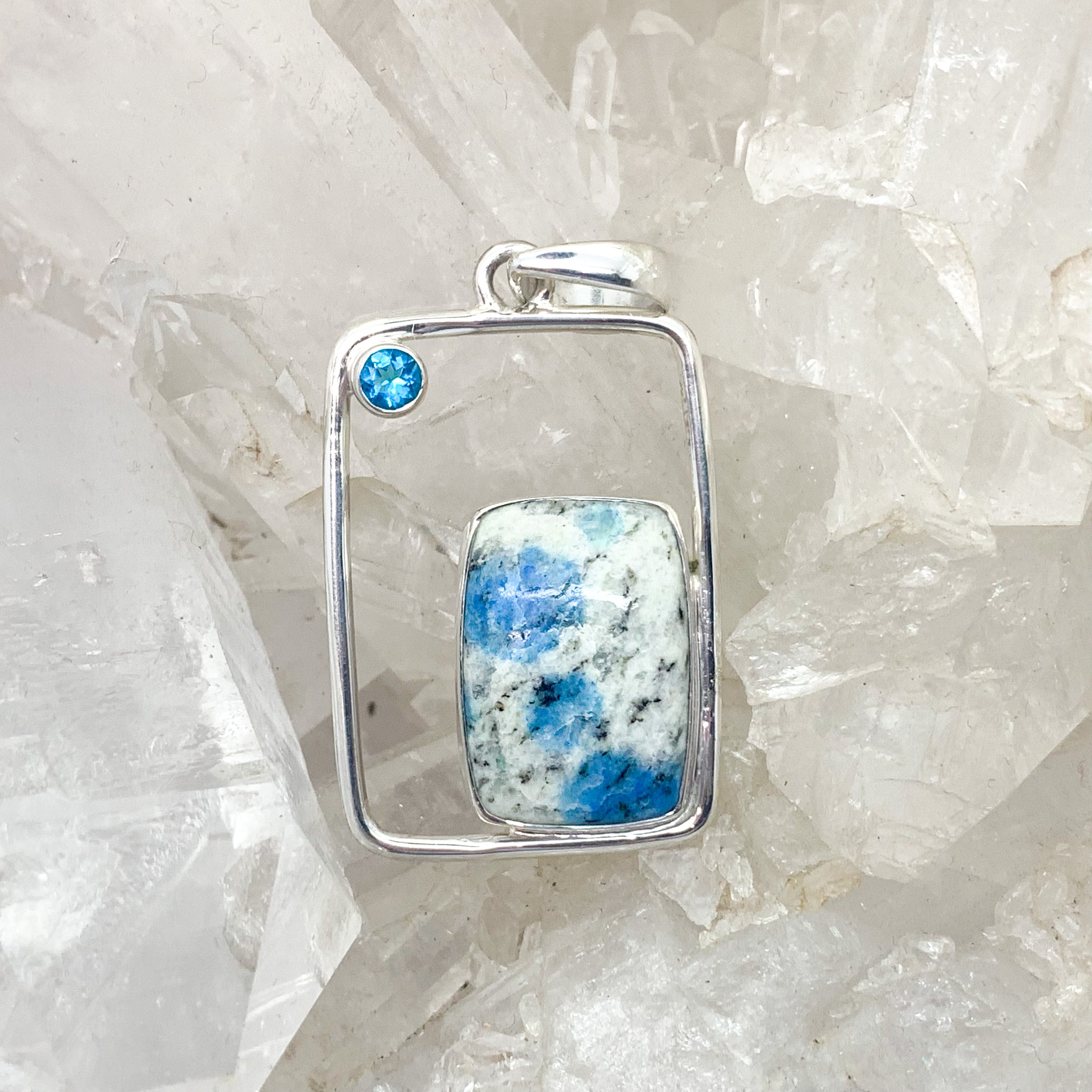 K2 Azurite Pendant With Blue Topaz $130
2.5cm x 5cm
Azurite stone is effective to help you to activate your third eye chakra, and it also resonates within the crown chakra, to create a better connection with the Divine mind. It will aid you to strengthen the energy within the higher chakras. Azurite helps to relieve stress and will enhance your creative gifts. Its vibration within the third eye may stimulate psychic gifts, including clairvoyance and intuition, and it has a strong effect on the intellectual functions of the brain. It is a strong stone for anyone who is studying, or if you wish to retain information, and it is a good stone to use if you are doing a crystal meditation.
K2 is a combination of grounding granite and celestial Azurite, the K2 stone balances our earthly experiences with our higher consciousness and connection to the universe and the heavens. Due to the harsh, snowy conditions atop the K2 peak, this stone is very, very rare.
Blue Topaz is a very soothing and calming stone. It can distance you from stress and problems by raising your vibratory rate and allowing you to rise above them. Blue Topaz can be useful for problem solving or sorting out muddled feeling and ideas. It can inspire and uplift and promote truth, honesty, openness and forgiveness. It can help you to discover your own inner riches and help you to find and attain your goals.
---
K2 Azurite Pendant With Blue Topaz $130