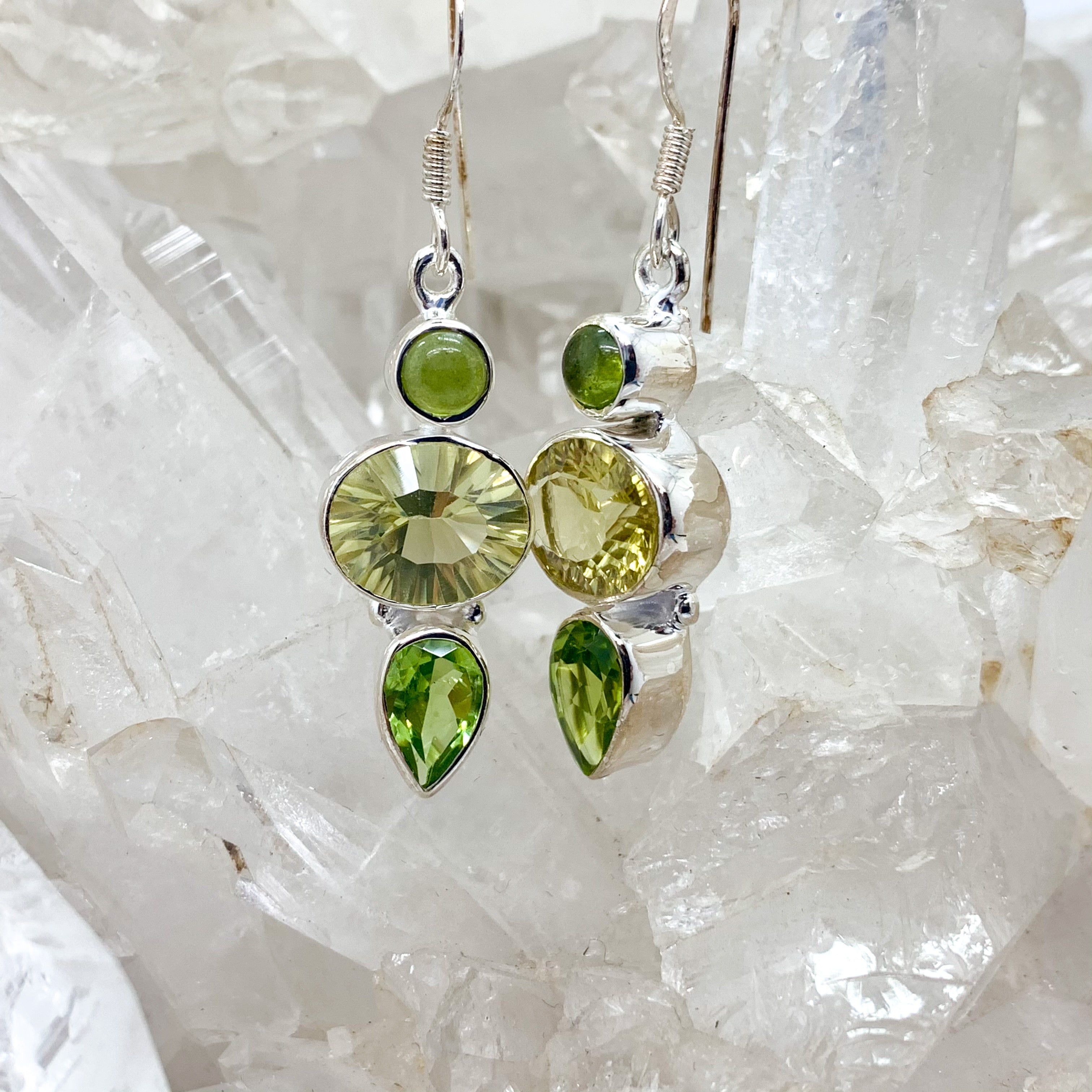 Lemon Topaz Sterling Silver Earrings With Peridot $170
Lemon Topaz attracts helpful people and new friends. It also bestows Charisma and can protect from negative energy and spells. Lemon Topaz also brings wealth and money.
Peridot is a great stone for romantic relationships. It adds light and brightness to life and helps one to receive abundance on all levels. It can be used in animal communication and healing and it also strengthens tolerance.
---
Lemon Topaz Sterling Silver Earrings With Peridot $170