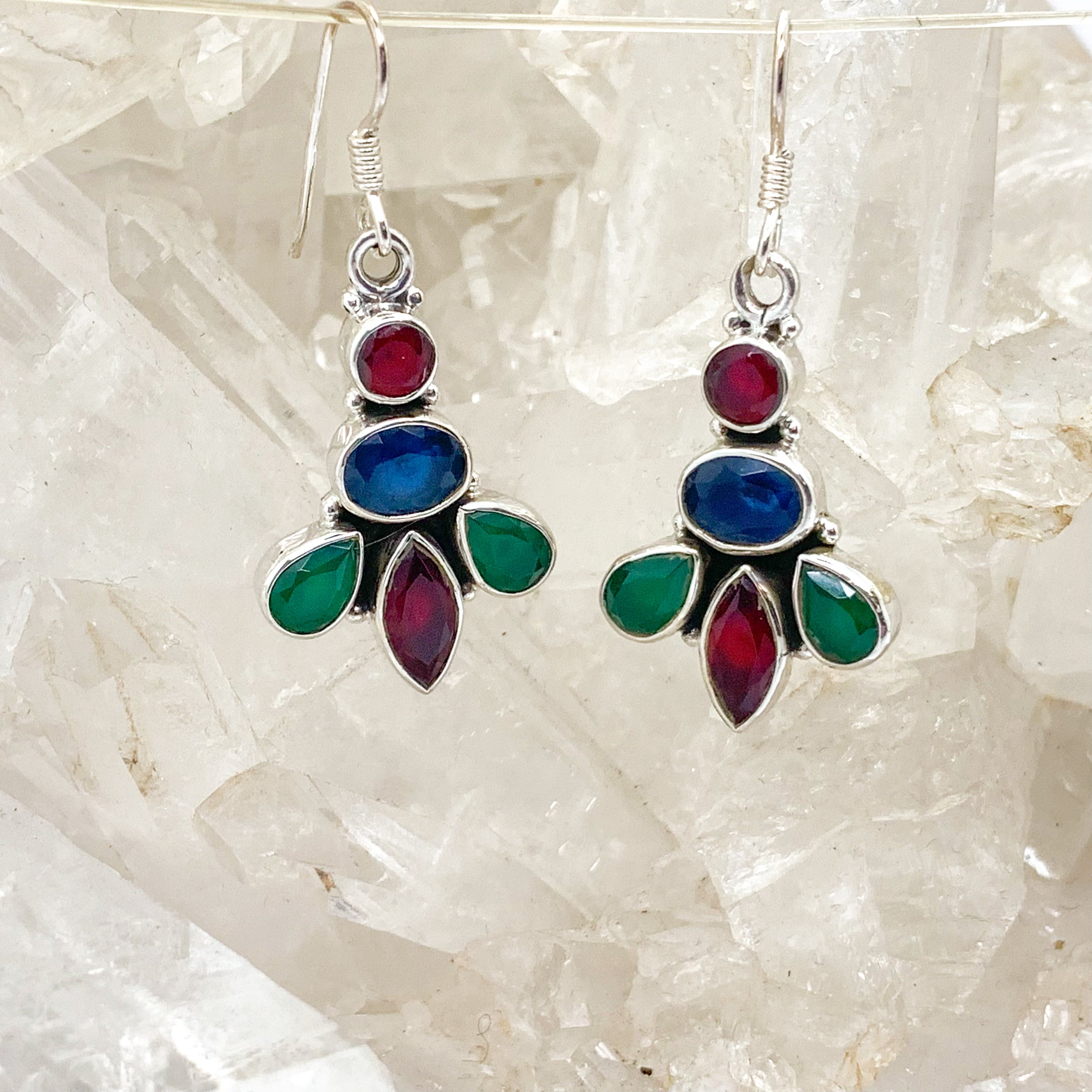 Ruby, Emerald, Blue Sapphire, Sterling Silver Earrings $110
Emerald gives one inner strength to overcome misfortune. It gives its wearer patience and domestic bliss. It can also keep partnerships in balance. It aids with memory retention and aids in expressing ones inner most feeling without fear of judgement. Because of this, it can heal negative emotions.
Ruby is a high energy stone balances the heart chakra and can assist with heart and blood related problems. It is also a powerful stone to protect from psychic attack. Furthermore it is a stone of abundance and removes obstacles in your path. It can help to overcome exhaustion and lethargy.
Blue Sapphire is associated with Saturn. It can be worn with a great advantage by heart patients. It also protects the wearers against risks of accidents and against the dangers of fire, storm and natural calamities. It protects the wearers from unexpected happenings and natural calamities and ensures greater financial stability. It can cause a sudden upturn in business and change the life pattern of the wearers for good. When it suits the wearer, it can give him rapid and immense financial gains, immense wealth and riches, and removes all hassles and irritants, mental agonies and miseries and frustration in life. Its use is also recommended for those who are addicted to alcohol and ruining their health etc.
---
Ruby, Emerald, Blue Sapphire, Sterling Silver Earrings $110