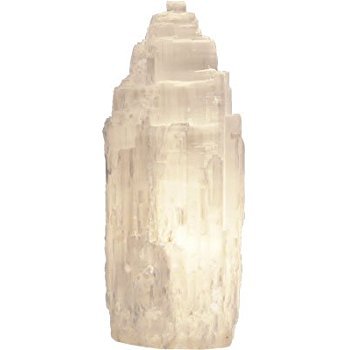 Selenite Lamp approx 25cms.
Included with a cable and bulb.
Selenite is a stone of mental clarity. This clarity enhances mental flexibility and enables strong decision-making abilities. It can affect everyday life as full mental clarity into play to lessen confusion and mental disorientation. Selenite is also a stone of truth and honesty. This promotes good business practices as well as honesty in other types of relationships.
*Note that the lamp you receive will not be exactly as the one pictured.
---