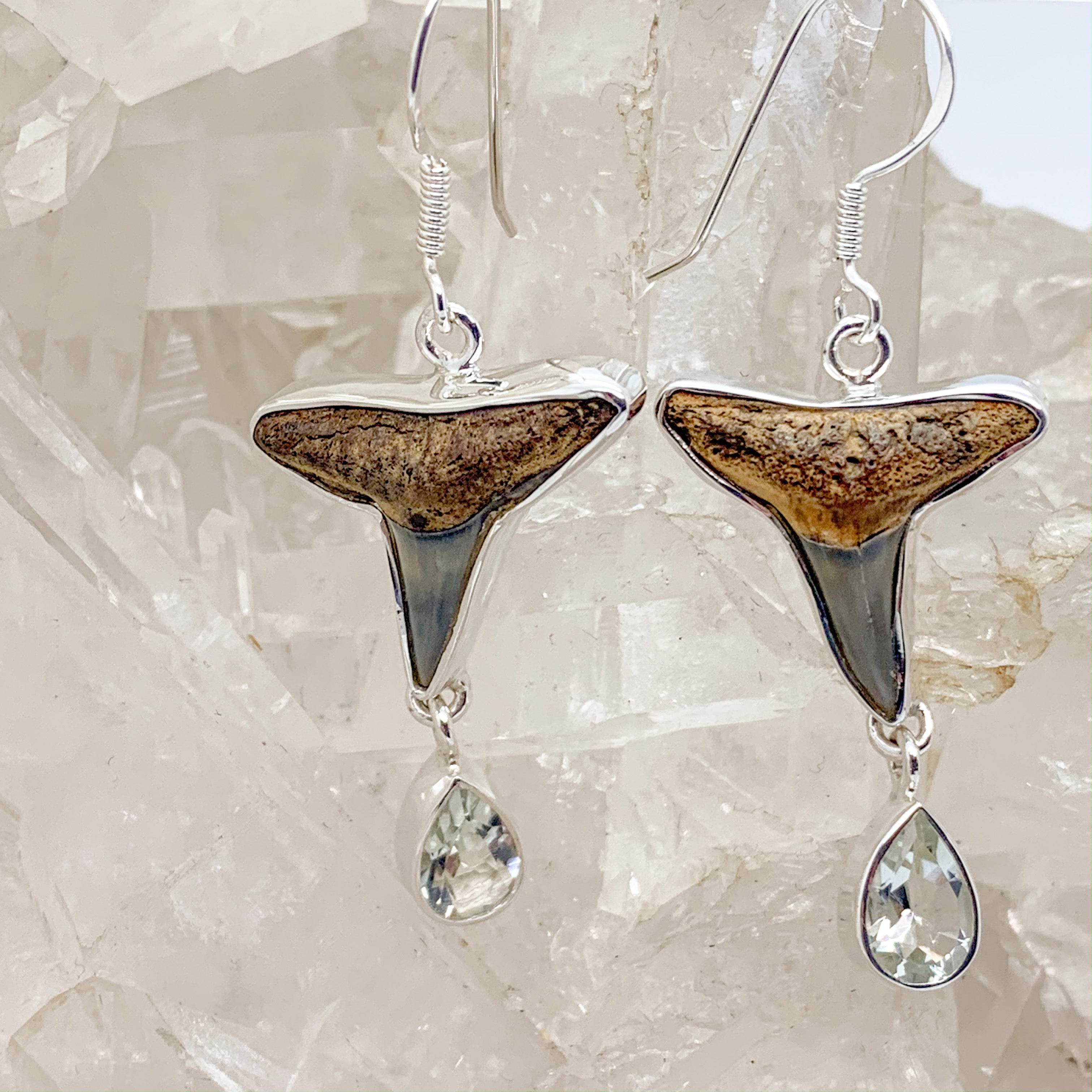 Shark Tooth Earrings With Green Amethyst $110
A fossil marine arthropod that occurred abundantly during the Palaeozoic era, with a carapace over the forepart and a segmented hind part divided longitudinally into three lobes.
Prasiolite, also known as Green Amethyst, is a very spiritual stone. Prasiolite assists in bringing spiritual ideals into expression in everyday life. It clears negativity and protects the wearer bringing good luck and fortune. Green Amethyst also enhances compassion and heals heart-based emotions.
---
Shark Tooth Earrings With Green Amethyst $110