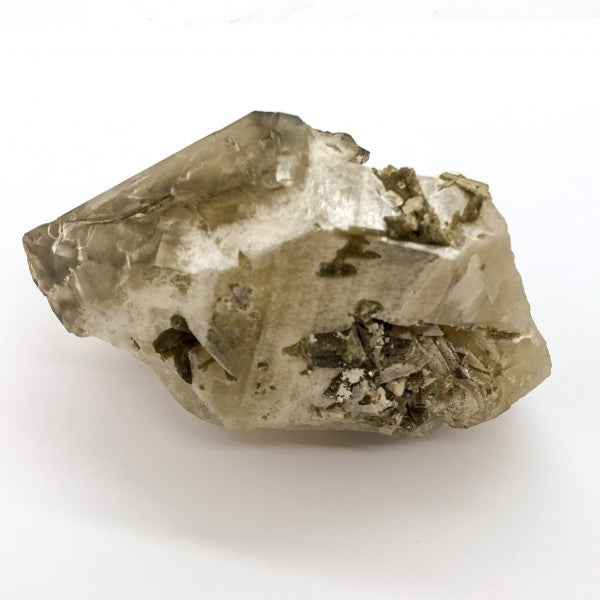 Smokey Quartz Point with Green Tourmaline $120
Smokey Quartz can be used to gently dissolve negative energies and emotional blockages. It alleviates fear, anxiety, and depression and can be used to initiate a powerful force field that will absorb any form of negativity.
Green Tourmaline is perhaps Nature's best healing crystal of the physical heart, channeling its electrical energies into the center of one's being and creating a flow of wholesome energy to all parts of the body and self. It is the masculine, or yang counterpart to the feminine heart energies of Pink Tourmaline, and enhances courage and strength, stamina, and vitality. Its spiritual vibrations harmonize with the energies of the Earth as it opens the Heart Chakra and stimulates a strong resonance with Divine Love.
---
Smokey Quartz Point with Green Tourmaline $120