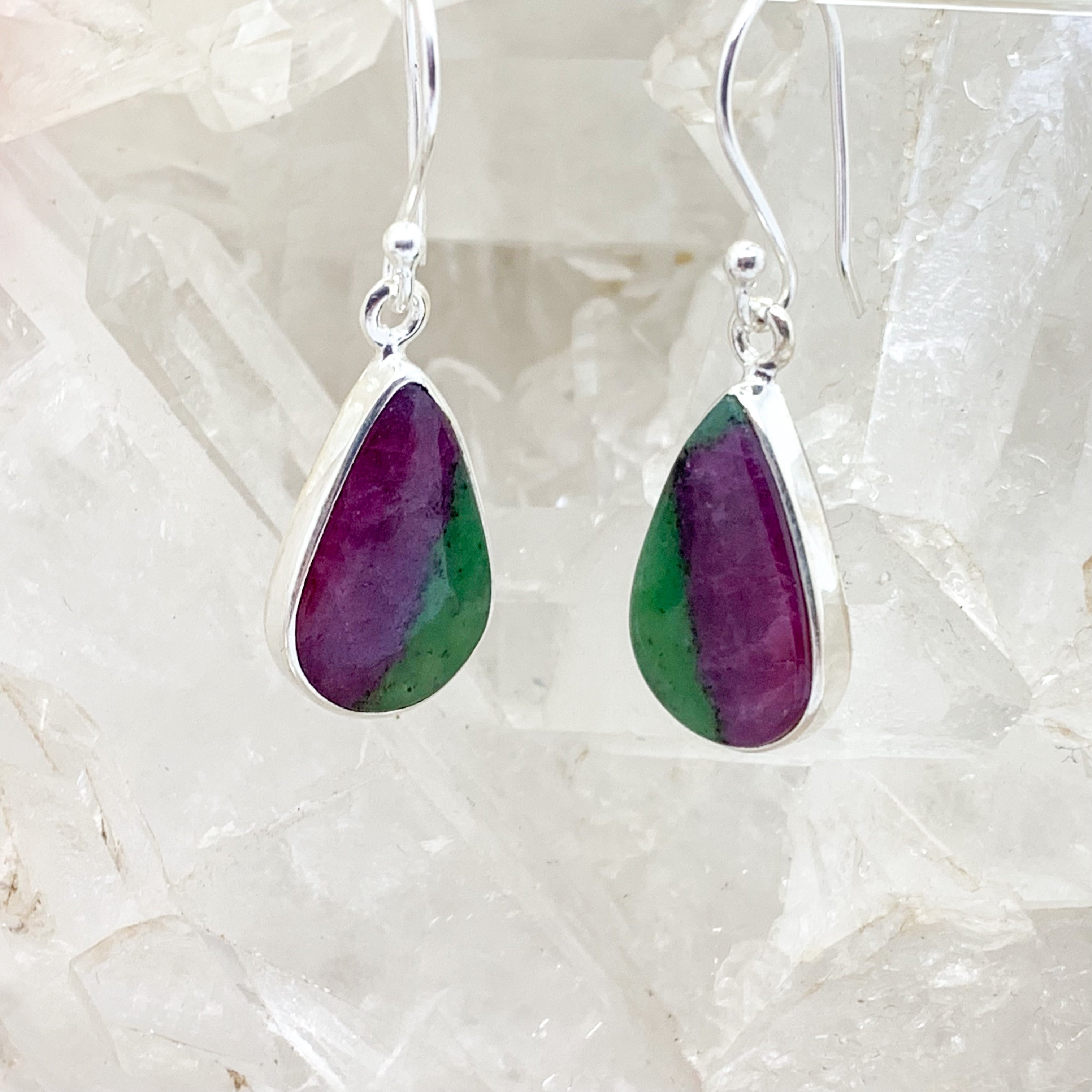 Zoisite & Ruby Earrings $65
Zoisite is a natural combination of Ruby and Emerald. It brings and enhances trust in the universe and trust in the ultimate goodness of life. This brings trust in general as well as releases fears, which can bring a depth of happiness to one's life. Zoisite is also a good aid to bring energy and dispel laziness.
Ruby is a high-energy stone that balances the heart chakra and can assist with heart and blood-related problems. It is also a powerful stone to protect from psychic attacks. Furthermore, it is a stone of abundance and removes obstacles in your path. It can help to overcome exhaustion and lethargy.
---
Zoisite & Ruby Earrings $65